Syracuse IN AC Installation | Trusted Cooling System Replacements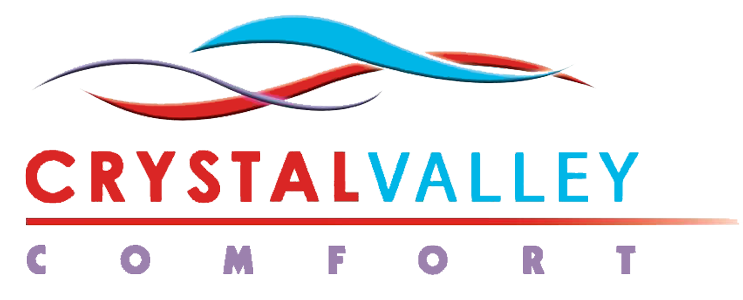 High temperatures can be frustrating. To avoid bearing the heat, you resort to your AC as a relentless source of cool air. This summer, if you plan to replace your old air conditioner, Crystal Valley Comfort is there by your side. Our servicemen will not only guide you through the installation, but they will also help you out in choosing an air conditioner for your home. So if you want access to a host of AC related services under one roof, call us now.
When you feel it's becoming increasingly troublesome to retain your home's comfort, you have to consider replacing your old system. Now the question is, is there a sure-shot way to know that it's time to let go of the old AC machine? Let's try and find out.
Your AC is at least a decade old, or more
The cooling unit is making terrible noises that keep you awake at night
You are paying unusually high energy bills
It needs repair and servicing now and then
You are experiencing temperature fluctuations
Have you noticed these signs in your AC? If your machine ticks two or more boxes, it's time to take the matter seriously. Instead of struggling with the old machine, make your life functional once again by bringing home a new system. This one will be easy on your energy bills, and you won't have to rush to an HVAC company every other day.
For an efficient and flawless installation, hire Crystal Valley Comfort. With our unique approach, we will take care of the installation and ensure that it goes as smoothly as possible. Our technicians possess immense skills and knowledge about this field so that you can keep your faith in us without any second thoughts.
AIR CONDITIONER INSTALLS AND REPLACEMENTS YOU CAN TRUST
For installation, you need the assistance of a reputed company. Amateur HVAC service members won't be half as skilled, so there's no use taking any risk with such a considerable investment. Hire Crystal Valley Comfort, and experience our world-class services!
NEED YOUR AIR CONDITIONING INSTALLED OR REPLACED? CALL OUR TEAM!
We are proud of our immensely skilled team. They know the nifty details about different kinds of AC machines and how to install them correctly. AC installation is a process where you cannot afford to make any mistakes. Otherwise, the system will not function as efficiently.
With Crystal Valley Comfort there to assist, you will have a seamless installation. And for the entire process, you won't have to pay a hefty sum either. Our pricing model is quite different from the other HVAC companies out there. So get access to our reasonably priced AC replacement and installation, and allow us to add value to your life. Call us and schedule an appointment.