Three Rivers MI AC Installation | Trusted Cooling System Replacements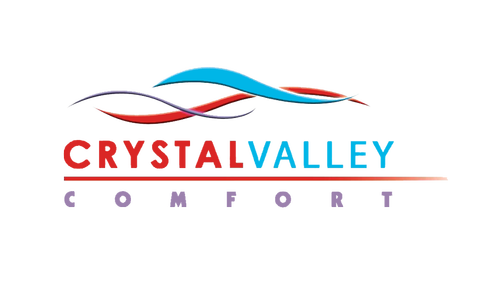 The hot summer weather can interfere with your indoor comfort in Michigan. The situation can worsen if you have not installed a cooling system in your home or if the existing AC system has some technical defects. Before the onset of the season, you should install a dependable cooling system or replace the existing one to avoid the inconveniences brought about by the hot weather. The cooling system will optimize the internal temperatures, giving you a conducive working environment, especially if you work remotely due to Covid 19 pandemic.
To reap your AC system's real benefits, you must ensure that the installations are done correctly and kept under regular maintenance. Assessing the installations' quality can be difficult, especially if you are not a skilled HVAC expert. However, you can always get quality installations and other HVAC services by outsourcing from us. Our HVAC specialists have the right mix of skill and experience to take our customer experience to another level. We have a solution to all your HVAC needs, whether you need to replace your old AC system or install an entirely new one. Our customers stick to us due to our unwavering commitment to meet their HVAC needs. You can also count on us for any HVAC services.
Air Conditioner Installs and Replacements You Can Trust
Due to HVAC technology's rapid advancements, you need to hire a highly qualified contractor to fit new AC systems and/or replace the old system with a new one. There are multiple things you need to do before you find a reliable contractor in the market.
First, you have to research the available contractors in the market to create a checklist. Secondly, you have to interview them to select the most qualified in terms of skills and experience, among other qualifications. Finally, you have to negotiate the terms of your contract before making a deal. As you can see, the selection process can be time-consuming and expensive, mostly if you have limited resources. As qualified HVAC contractors, we can make a seemingly complicated process simple for you. Here are some of our incredible perks:
A highly specialized team: we have the right servicing team for you. During recruitment, we ensure that all successful candidates have special knowledge about what we do. We have kept a record of their certifications to back our statement. After the recruitment, we onboard our new team with the right training and working tools. We also subject them to strict inspection, where we trim down the undisciplined members to remain with the best. We maintain continuous training to ensure that they don't lag behind technological advancements. To maintain customer satisfaction, we only release the most qualified team to execute our contracts. As a result, our services are unparalleled in the market.
We are highly reputable: we maintain a good relationship with our company stakeholders. For instance, we ensure quality services by rewarding our experts with sufficient salary. Also, we comply with the legal provisions and participate in the social welfare of society. Further, we provide free advisory services to our customers to do a DIY AC system troubleshooting.
Need Your Air Conditioning Installed or Replaced? Call Our Team!
We have a flexible 24/7 schedule to ensure our customer satisfaction. To add more, we attach a warranty cover to our products and services to back our integrity in service delivery. We are among the very few organizations that prioritize customer satisfaction. Call us today!