Financing Your New Air Conditioning or Heating Equipment Purchase

Sunlight Financial LLC
We partner with contractors nationwide to offer homeowners innovative, affordable loans for modern home upgrades. With over $4 billion in funded loans, our best-in-class technology and deep credit expertise simplify and streamline homeowner finance, enabling our contractor partners to quickly and easily provide homeowners with simple access to financing at point-of-sale via phone, tablet or computer.
More than just a financing provider, we're your partner for the long-haul. For contractors and homeowners alike, experiencing the Sunlight advantage means access to flexible payment options, a frictionless home upgrade experience, and elite support – from loan approval to project completion and beyond.

OPTIMUS
OPTIMUS, the exclusive finance platform from EGIA Finance, leads the industry in consumer finance and lease-to-own connectivity with one-on-one support. We offer the most advanced technology, competitive promotional pricing, and a single access point to all consumer underwriting (Prime, Sub-prime and Lease to Own options). Our platform is by far the easiest and fastest process for customer credit approval and project funding.
Please contact us to find out which financing options are available to you, or to learn about special financing promotions.
Apply Now

Enerbank
Home improvement lending is all we do. That means our focus is on delivering the best financial products and services for home improvement professionals and homeowners. Whether you're an industry organization looking to create a loan program, a contractor wanting to grow your business, or a homeowner starting a home improvement project, you've come to the right place. Our paperless loan application, quick approvals, and easy payment disbursements make funding home improvements a breeze.
Please contact us to find out which financing options are available to you, or to learn about special financing promotions.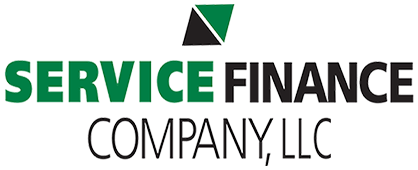 Service Finance Company
Service Finance Company, LLC is a nationally licensed sales finance company and an approved FHA Title I Lender. We provide in excess of fifty financing solutions which include promotional and standard installment terms for home improvement contractors enrolled in the SFC Financing Program. Our program strives to provide our contractors with the flexibility they require to offer their customers the ability to finance their purchases of products such as: HVAC, Windows, Doors, Siding, Flooring, Plumbing, Solar, Roofing, Insulation and many more.