Furnace Repair Dowagiac MI | Top Maintenance Experts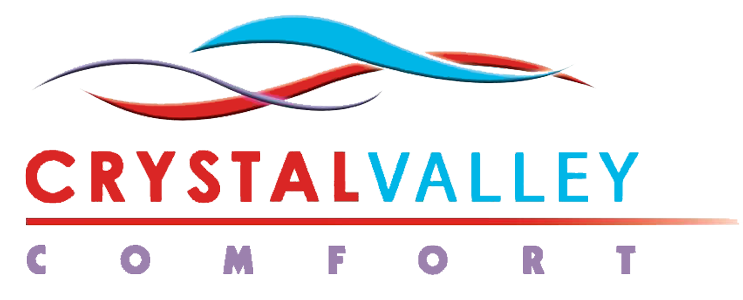 Winters feel all the more enjoyable when you don't have to deal with the cold and frost. Every household relies on the heater or furnace to keep the residents comfortable and wrapped in warmth. But in the middle of the cold season, if the heater starts malfunctioning, it's quite the trouble. To be on the safe side, hire a professional HVAC company to check your system before the temperature drops. With maintenance, the heater is less likely to get damaged all of a sudden.
Being one of the top companies near you, Crystal Valley Comfort is always by your side to help with heater-related issues. We not only resolve them but also help you out with valuable advice to keep your machine up and running. From repairing to installing a new furnace, our expert-curated list of services encompass everything.
So if you want a top company to help you out with your heater, reach out to us immediately.
HEATER INSTALLATION AND MAINTENANCE SERVICES NEAR YOU
The heating system in your home can always secure you from the effects of extreme cold. To reap its maximum benefits, you need to keep the system at peak performance by hiring maintenance experts' services. Given the large number of HVAC experts on the market, finding a servicing contractor may be uphill. Luckily, servicing professionals from our company are here to solve your HVAC issues. We stand out in the market due to our:
Efficiency: with the right mix of qualified professionals and the latest equipment, we have managed to deliver exceptional services to our clients, including furnace repairs, installations, and much more. We own special equipment for detecting carbon monoxide emissions, gas emissions, and defective carbon detectors. We also test the quality of internal air to ensure long-lasting comfort at our clients' homes.
Flexibility: Our team is well skilled in dealing with diverse furnace issues at any place and time. They can transform your seemingly useless HVAC device back to life. You can reach out for our help in case you detect red signals like high energy bills, noisy furnaces, the varied temperature in living spaces, and any other suspicious furnace behavior.
Trustworthiness: Our personnel is well disciplined. From the top-level managers to subordinates, you will encounter hospitable people who are ready to serve you. We ensure that our organization's core values, including integrity and quality service delivery, are upheld. Also, we conduct customer surveys to ensure customer satisfaction. It is because of this trust that we have gained a broad customer base through recommendations.
NEED YOUR FURNACE INSTALLED OR FIXED? CALL OUR NEARBY EXPERTS!
When the furnace stops functioning efficiently, you have to replace it as early as possible. This is quite a significant investment, so you should thoroughly check the existing system before purchasing a new one.
Here are the symptoms indicating that you have to replace your old furnace:
The electricity bills are soaring high
Unusual noises are coming out of the heater
Temperature is never stable inside the rooms
The indoor air lacks moisture
There is dust all-around your house
There are cold spots, even after turning the heater on
If you can relate to two or more signs, then it's time to say goodbye to your present system. Replacing it will make sure that winters are more comfortable for you and your family. At the same time, your utility bills will remain within control, allowing you to save a few bucks.
At Crystal Valley Comfort, our technicians know everything about heating unit installation. No matter which model you choose, they will help you install the machine with utmost perfection and attention to detail. So, call us today.