Heat Pump Repair South Bend IN | Trusted Replacements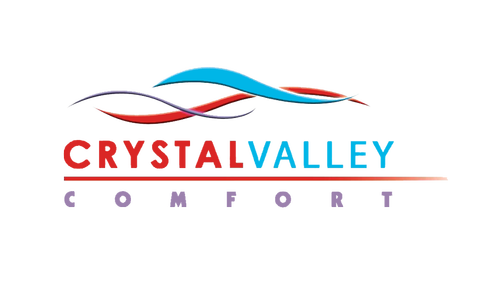 Heat pumps keep your comfort intact, be it summer or winter. Thanks to their versatility, people install heat pumps at their homes to keep the indoor temperature in check all year-round. Due to high-frequency usage, the machine requires maintenance. And for that, you need an HVAC company to be at your service.
We at Crystal Valley Comfort offer a wide range of services related to heat pump installation and repair. So, if you want our experts to assist you, feel free to give us a call.
Reliable Heat Pump Installation and Maintenance Near You
It is a common phenomenon for most devices to develop operational complications during their service life. Your heat pump is not an exception. It may break down due to overvoltage, poor usage practices, or even oxidation of the interior parts during winter. The breakdown may interfere with your home comfort for an extended period as you look for a repairs expert. Besides the breakdown, the machine will frequently require an internal clean-up to eliminate the accumulated dust, lest it becomes a haven for the growth of bacteria and other pathogens. That is why you need our servicing experts by your side to conduct regular maintenance of your HVAC systems. Whether you own the most recent heat pump or the oldest model that shows no signs of life, we can tune it correctly to restore your stolen comfort. Here is why you should choose us:
We are reliable: since our inception in 1989, we have been providing quality HVAC products and services to our clients. We strive to see that customer needs are met to the required standards and within a quick turnaround. Please take a tour of our site and see the experience of our past customers.
We have highly qualified personnel: at Crystal Valley, we regularly train our servicing team to align them with the rapidly evolving HVAC technology. On top of that, our team is well-armed with state-of-art equipment to execute tasks efficiently.
We value your money: we offer long term warranties for our products and services to ensure that our clients get quality. We repair, replace, or even refund our products or services as long as our agreement's provisions validate them.
We are Flexible: we can offer 24/7/365 day's service to both our nearby and distant customers. We have branches in different parts to extend our customer reach. You can trust us for a constant watch over your property.
Need Your Heat Pump Fixed or Installed? Call Our Nearby Experts!
Instead of going for separate heating and cooling units, many people invest in a heat pump. This single addition is all you need to keep your house temperature well within the level of comfort. So, if you are planning to get a new heat pump, we are here to guide you.
The moment you reach out to us, our team will be there at your place to take a look at the existing system. If it needs replacement, our professionals will help you make the right decision. And in case there is a minor issue that needs to be fixed, they will conduct that with great care. Our use of premium resources, best in class technicians, timely services, friendly customer care team are some of the reasons why we are the most popular HVAC company. We meet every customer's needs with intense attention to ensure they are happy and satisfied after the project is completed.
And guess what, for our world-class services, you won't have to break the bank. Our services are reasonably priced, so you can rest assured about your budget. So, in case, your heat pump is not performing well, don't let the problem exacerbate. Seek help from us, and we will take up all the responsibility of restoring the right temperature in your house.
Get ready to dive into a world of convenience with Crystal Valley Comfort, and never let your appliance take a toll on your health, well-being, or mental peace. Contact us online, or give us a call!